Each of our leadership and Affiliate Partners are an experienced tourism and destination marketing strategist team with more than 20 years of experience in tourism, travel and hospitality consulting and research. Their areas of expertise cut across strategy formulation,  implementation, tourism investment facilitation, MICE tourism development, capacity building, tourism development, master planning, destination marketing, brand management and many other specialised travel, tourism and hospitality advisory services.
Each team member works towards a comprehensive vision for development of the tourism sector in Africa. This includes positioning tourism as a policy priority across African countries through Thought Leadership, capacity building and value-partnerships.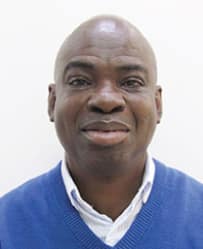 Kwakye is a Non-Executive Director of African Institute of Technology and Entrepreneurship, Ghana and South Africa and the Founder of Africa Tourism Leadership Forum.
Managing Partner – Nigeria
Adedayo is an experienced Hotelier and Restaurateur who has been in the industry for upward 39 years.
Managing Partner – East Africa
Vanessa Baldwin, has a background in international business marketing, tourism destination development and management with extensive experience in the tourism industry.
Frema Ashkar is a Journalist, a seasoned media practitioner with cross platform experience including radio, TV and Public Relations.
Managing Partner – Rwanda
Elise joined Charleston Travel Rwanda Ltd. as a travel expert with over 25 years experience in the international travel and tourism industry.
Jerome, is the Co Founder and COO of WAYN.com (Lastminute.com Group), the largest travel and lifestyle social media platform with over 23 million…
Tom Buncle is Managing Director of Yellow Railroad Ltd., an international destination consultancy that helps countries, cities and regions to improve their….
Founder & Chief Executive Officer of Fortunatus Advisory LLC, Safiyya is a Dubai based South African Attorney & advisory professional, with more than thirteen years of…
With a Bachelor of Arts in Education from the University of the North, Miller Matola began his career as a lecturer at Vista University where he worked for four years.
Giju was born in Ethiopia and completed his school in Zambia. When his family moved to South Africa in 1983, Giju continued his higher education…